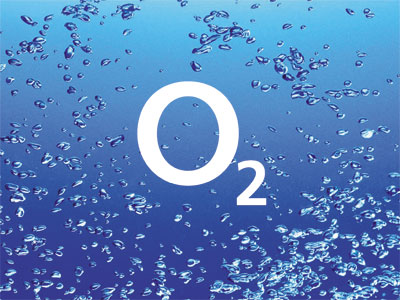 Hutchison Whampoa has confirmed it is in exclusive talks with Telefonica to buy O2 UK for £10.25bn in cash.
The move closely follows news of BT's planned acquisition of EE, late last year, and marks another seismic shift in the UK mobile landscape, heralding further consolidation.
In a statement Hutchison Whampoa said it had €˜entered into exclusive negotiations'offering to buy O2 UK for an indicative price in cash of £9.25bn, and deferred upside interest sharing payments of another £1 billion.
An O2 UK spokesman said the deal would €˜strengthen our future as a leading, and highly trusted UK communications provider at a time when the demand for mobile connectivity has never been greater.€™
He added: €˜Three is known for campaigning on behalf of its customers, much like O2. We are confident that an agreement will mutually benefit the customers of both companies, as well as drive better value, quality and investment in one of the most digitally competitive countries in the world.€™
CCS principal analyst Kester Mann said the deal will transform the UK market, if it goes ahead, creating a network with over 30 million customers and a market share of 41%, relegating Vodafone to last place in its home market.€™
He added: €˜The agreement is a win-win for both companies which were looking increasingly vulnerable as pure-play mobile operators in a market rapidly transitioning towards multi-play.€™
However he predicted close scrutiny of the deal from competition authorities: €˜Unlike the proposed acquisition of EE by BT, this deal would reduce the number of mobile operators from four to three. Ofcom has worked hard to maintain the UK as a four-player market and would have significant reservations.€™
Mann said one solution might be for the new company to open its network to virtual providers, such as Sky, which is also looking to expand into mobile. He said: €˜Were Sky to wholesale mobile access from the combined 3 and O2, it could offer compelling bundles of fixed-line, mobile and TV services in competition with BT and Vodafone. Other companies such as Tesco and TalkTalk could also benefit from wholesale mobile access.€™
Industry players said the move marked a continuing consolidation of the telecoms market. Mark Windle, head of marketing at OpenCloud said: €˜Mergers such as this, and BT's acquisition of EE, show how traditional telecoms operators are seeking out opportunities to horizontally integrate access networks. In the broader sense it is mobile, fixed-line, Wi-Fi all coming together to offer complete and cost-effective connectivity packages.'
Jennifer Kyriakakis, founder and VP Marketing at MATRIXX Software said mobile network operators were evolving into Digital Service Providers (DSPs), broadening their core telecommunications offerings and SMS to provide mobile broadband access, services, and apps, sold directly from the device.
€˜The DSP isn€™t merely a dumb pipe offering shared access to a common utility; it is an online, real-time business that deals with countless transactions every day, managing high volumes of data traffic and multiple devices per user, and often multiple users per account.
'The mobile landscape has changed dramatically and (networks) are fine-tuning their businesses, and their network infrastructure, to cater for the digital needs of the data-hungry customer.€™
Credit: mobiletoday.co.uk

Source: Fusion Communications Feed
Back to news