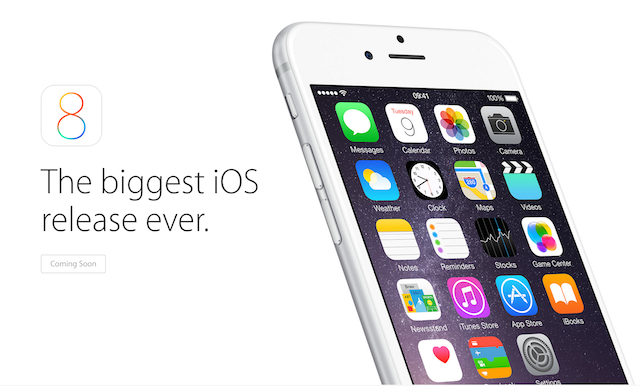 Apple posted record revenues and profits in its fiscal Q2, helped by iPhone sales soaring 40 per cent from the same period last year.
For the three months ending March 28, 2015, revenue increased 27 per cent year-on-year to $58 billion (£38 billion) while profit grew by a third (33 per cent) to $13.57 billion (£8.9 billion).
This was helped by the sale of 61.17 million iPhones in the quarter – a second quarter record for the company. These were up by 40 per cent from the year-ago quarter on revenue of $40.28 billion (£26.41 billion), which soared by more than half (55 per cent) from Q2 2014.
The results weren€™t brought down however by sliding tablet sales. Apple sold 12.62 million iPads in the quarter on revenue of $5.43 billion (£3.56 billion), down by 23 pr cent and 29 per cent respectively annually.
Internationally, Apple saw significant growth in China, with revenue soaring by 71 per cent year-on-year to $16.82 billion (£11.1 billion). This saw it overtake Europe as Apple's second highest earning operating segment – revenue for the latter grew 12 per cent to $12.2 billion (£8 billion).
Revenue in the Americas continues to dominate Apple's results. These were up 19 per cent from a year ago to $21.32 billion (£13.98 billion) – accounting for more than a third of the firm's overall revenues.
Apple CEO Tim Cook (pictured right) said: €œWe are thrilled by the continued strength of iPhone, Mac and the App Store, which drove our best March quarter results ever.
€œWe€™re seeing a higher rate of people switching to iPhone than we€™ve experienced in previous cycles, and we€™re off to an exciting start to the June quarter with the launch of Apple Watch.€
The manufacturer's Q3 results will include sales of the Apple Watch, which went on sale in nine countries, including the UK, on April 24.
Apple is forecasting revenue of between $46 billion and $48 billion for the quarter, with gross margin between 38.5 per cent and 39.5 per cent.
Source: mobilenewscwp.co.uk

Source: Fusion Communications Feed
Back to news