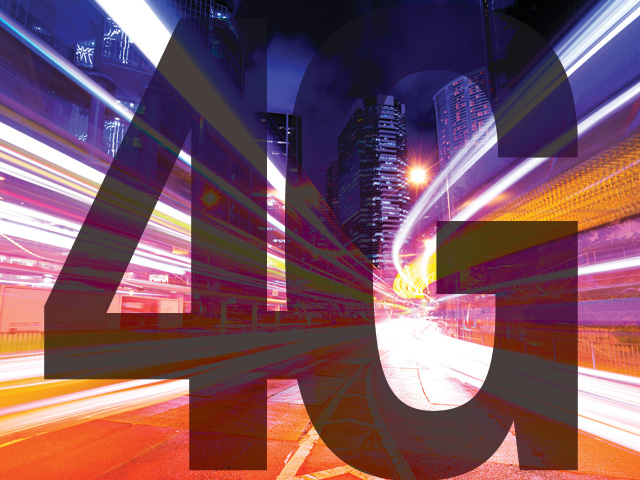 Increasing rollout of 4G technology will mean more than a third of the world's population will have access to LTE by the end of 2015, according to data from GSMA Intelligence.
The new data calculates that 4G coverage will rise from 27 per cent of the global population at the end of 2014 to 35 per cent by the end of this year, as operators worldwide accelerate their 4G plans.
GSMA Intelligence said that almost half a billion people (490 million) across the globe were using 4G at the end of 2014, more than twice 200 million 4G users at the end of the previous year.
Overall, around seven per cent of all mobile connections were running on 4G, up three per cent on the previous year, with 352 operators (globally) providing LTE by the end of January.
GSMA Intelligence chief strategy officer Hyunmi Yang: €œThe rapid growth in 4G network deployments and connections, alongside expanding coverage reach, has made the move to 4G one of the fastest network technology migrations ever seen. GSMA Intelligence forecasts that global 4G connections will grow at more than 30 per cent a year (CAGR) from 2014 to 2020.
€œThere is a tipping point we typically see when 4G grows to account for more than 20 per cent of a market that drives adoption of new services. This 20 per cent threshold has already been reached in some markets, and is forecast to happen by 2017-18 on a global basis, which will have a huge transformational impact.€
875 million connections by end of 2015
The first LTE commercial network launched by Telia Sonera in Oslo and Stockholm (Sweden) in December 2009 but rollout of the technology has grown rapidly over the last five years. UK-based operator EE is currently the largest provider in Europe, with 7.7 million 4G connections overall.
Europe has the largest number of 4G operators, with 108 networks providing LTE, compared with 62 in the Asia Pacific region. However, this region has the largest number of connections 232 million 4G users. North America has the second highest number of connections (157 million), while Europe is third (69 million).
GSMA Intelligence expects 4G momentum to continue between now and 2020. By the end of 2015, global 4G connections are forecast to reach 875 million, accounting for 12 per cent of total connections. By 2020, 4G is expected to account for more than 30 per cent of global connections with 4G networks are expected to cover 63 per cent of the global population.
According to the data, South Korea is the most advanced mobile market in the world with two-thirds of the country's connections running on 4G.
GSMA Intelligence predicts China is set to overtake the US as the world's largest 4G market. China launched its first commercial 4G network in 2013 and is home to the world's largest 4G network – China Mobile, with 90 million LTE subscribers.
The data says China is on track to have more than 300 million 4G connections by the end of 2015.
Credit: mobilenewscwp.co.uk

Source: Fusion Communications Feed
Back to news