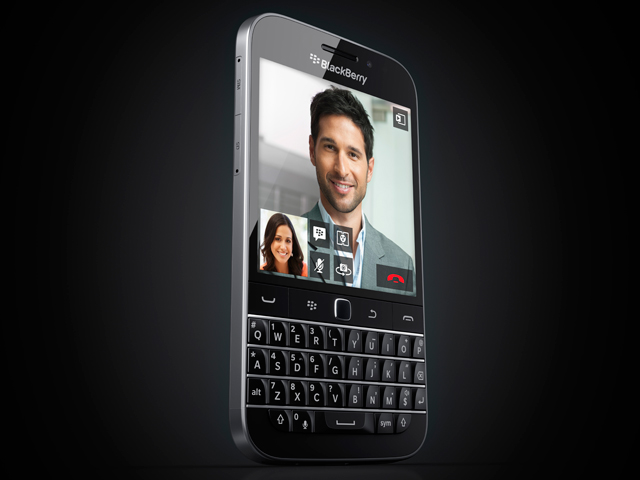 BlackBerry has revealed its second handset of 2014, the €œno-nonsense€ BlackBerry Classic based on the Canadian manufacturers traditional handset design.
The 3.5-inch touchscreen device is based on the BlackBerry Bold design. The last handset in this range. the Bold 9900, was launched in May 2011. The handset is available to pre-order now priced at £349 and will begin shipping on December 31.
Chief executive officer John Chen says BlackBerry listened to its customers when it decided to resurrect the design of the handset.
€œBlackBerry Classic is the powerful communications tool that many BlackBerry Bold and Curve users have been waiting for,€ he said. €œIt's the secure device that feels familiar in their hands, with the added performance and agility they need to be competitive in today's busy world.€
It also features a 8MP camera, 2MP front-facing, 1.5GHz Qualcomm Snapdragon processor, 2GB RAM, 16GB of internal storage and a HD display. It will run on the latest version of BlackBerry's software, 10.3.1.

The manufacturer says the battery will last up to 22 hrs. Other features include BlackBerry Blend, first seen on the Passport, which allows users to check notifications, BBM, text messages, e-mails, documents and more, via a desktop computer.
BlackBerry is also promising a €œwealth€ of apps via its own BlackBerry World Store and the Amazon Appstore, which will be preloaded on all handsets. It revealed a number of companies who had developed apps for the new handset including financial newswire, Bloomberg, storage app, Box and a remote working app from Cisco.
Source: mobilenewscwp.co.uk

Source: Fusion Communications Feed
Back to news